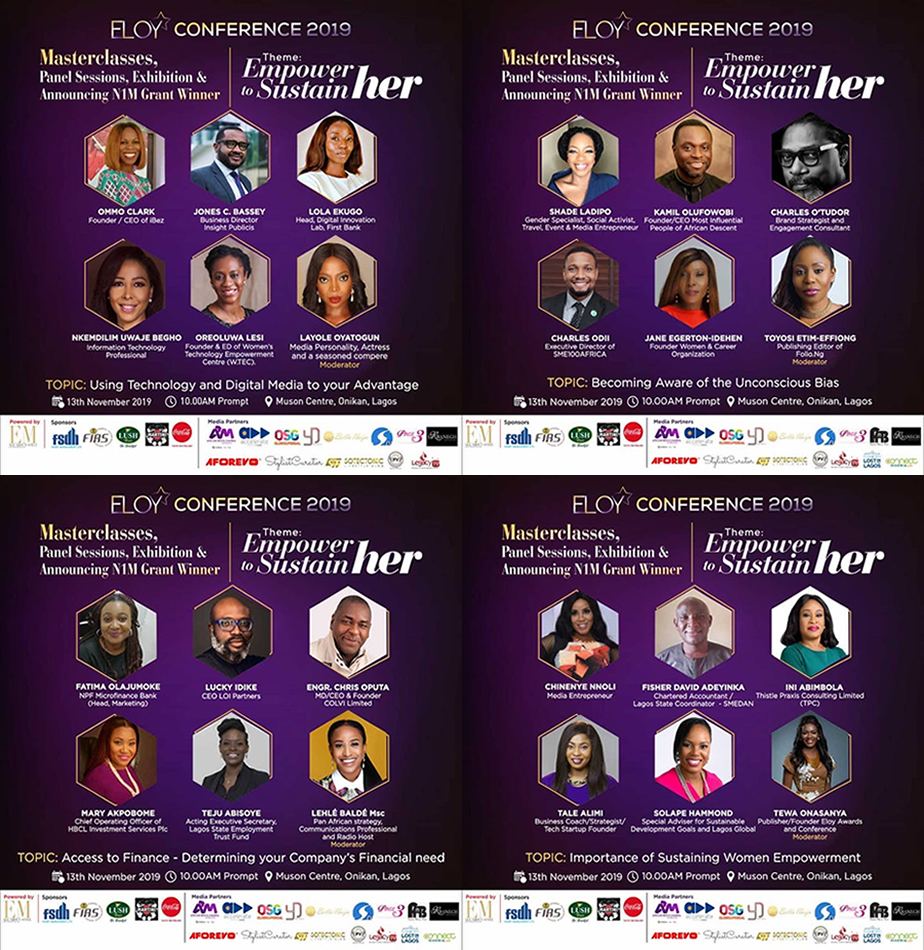 The 1st annual ELOY conference is a part of the initiative of the ELOY awards Foundation. The ELOY Conference is being used as a platform to educate and empower thousands of women. The ELOY Awards Foundation is about empowering and challenging thousands of women to be more and do more by providing access to resources, business skills and tools for them to be able to grow, transform and sustain their businesses, which will in turn benefit their families and the community at large.
50 women will also be chosen to be part of the ELOY Awards Foundation Sustainable Empowerment Program (SEP). This gives them access to Six months mentorship, trainings and affordable finance. The ELOY Awards Foundation is about empowering and challenging thousands of women to be more and do more by providing access to resources, business skills and tools for them to be able to  grow, transform and sustain their businesses, which will in turn benefit their families and the community at large.
This year's edition is themed; "Empower her to sustain her".
The ELOY Conference will take place on Wednesday, 13 November 2019 at The Muson Center, Lagos.
Meet our panellists who would be speaking on the topic; "Using Technology and digital media to your advantage".
Nkemdilim Uwaje Begho             
 Nkemdilim Uwaje Begho is a seasoned Information Technology professional with over 15years of industry experience in Africa's largest emerging economy. Her love for technology is ignited by a deep purpose bridging the digital divide and transforming Nigeria and Africa by harnessing the benefits of digital. She serves as the CEO of FutureSoftware Resources Ltd. (Futuresoft), a full service digital & technology solutions company, providing a broad range of business solutions for the scaling African enterprise, to consistently attract and retain its target audience. Futuresoft has over 10 years of experience in designing and managing digital properties and online activities of businesses across various industries. Futuresoft has 87Userviced over 150 clients across 20 industries and has trained over 750 CEOs and executives in Digital Marketing & Social Media Marketing through a series of trainings, as Nkemdilim believes that Digital is the key to unlocking Africa's potential. Under her leadership the company has been positioned as one of Nigeria's leading IT &Digital Solution Providers.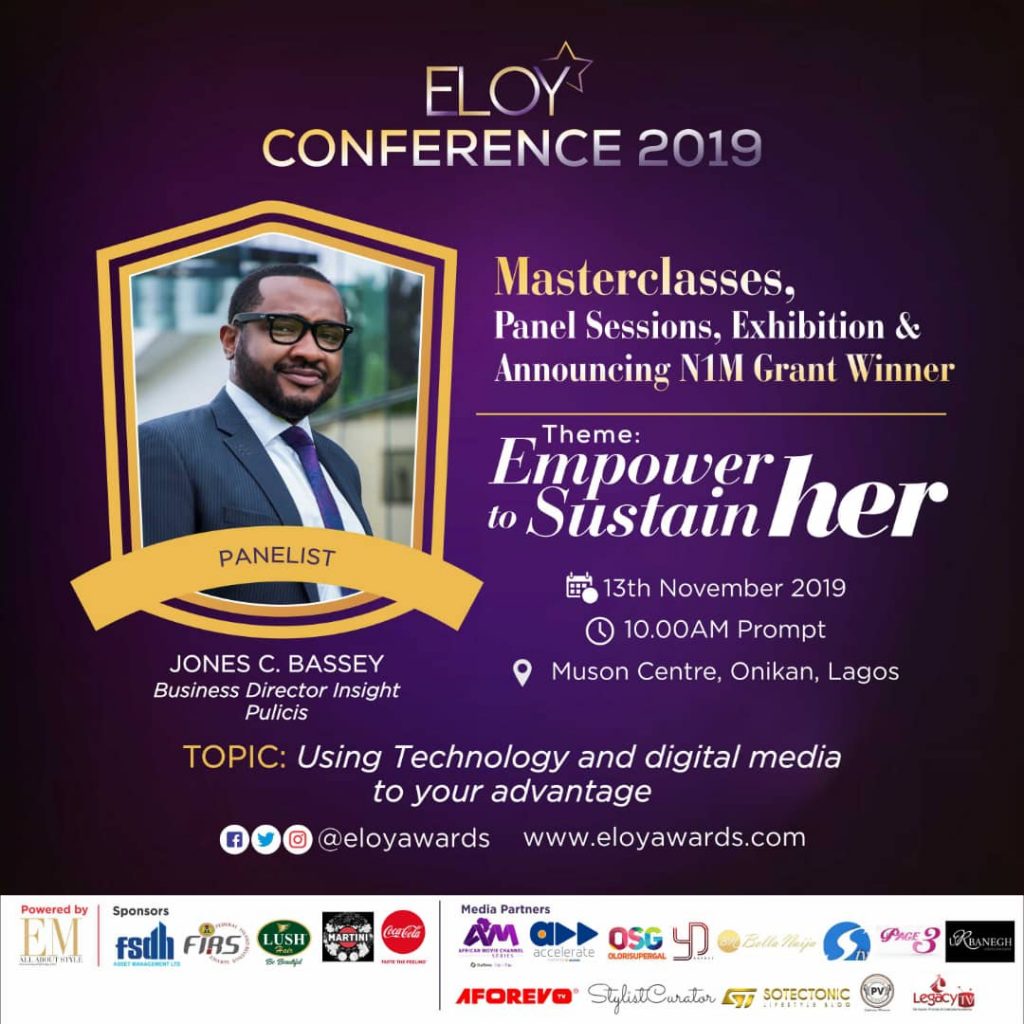 Ommo Clark
Ommo Clark is the Founder / CEO of iBez, a software development and training company that builds technology platforms to solve local and business problems and seeks to close the digital/software development skills gaps in under-served communities. She designed the online platforms Handy-Jacks, www.handy-jacks.com that connects skilled trade workers in the informal sector to clients and new markets and Lets-Share, www.lets-share.com.ng (due to be launched Q4 2019) for accommodation seekers to find spare bedrooms to rent in a home/flat share. Before iBez, Ommo worked with an International Trade firm in Lagos as Chief Operating Officer, Soft Solutions Ltd (Enterpriseware), Lagos as Head of Projects Delivery & Support, the Icelandic Investment Bank, Kaupthing, Singer & Friedlander, London, UK as Project Manager, the Investment Bank Lehman Brothers UK as a Team Leader in the Mortgage Capital Division and Real Asset Management UK (a software house) as Application Support Consultant. She was nominated by the Institute of Attitudinal Change Managers for its Role Model Award known as Honorary Fellow in August 2019,  listed by Lionesses of Africa in 2018 as one of 21 female Technology / Digital game changers on the African Continent, by Naij.com in 2017 as one of 21 most inspiring women entrepreneurs in Nigeria, by the Lionesses of Africa in 2016 as one of 41 Nigerian Female Entrepreneurs putting Nigeria on the global map and by Ynaija as the 48th most innovative person in Technology in Nigeria – Class of 2015.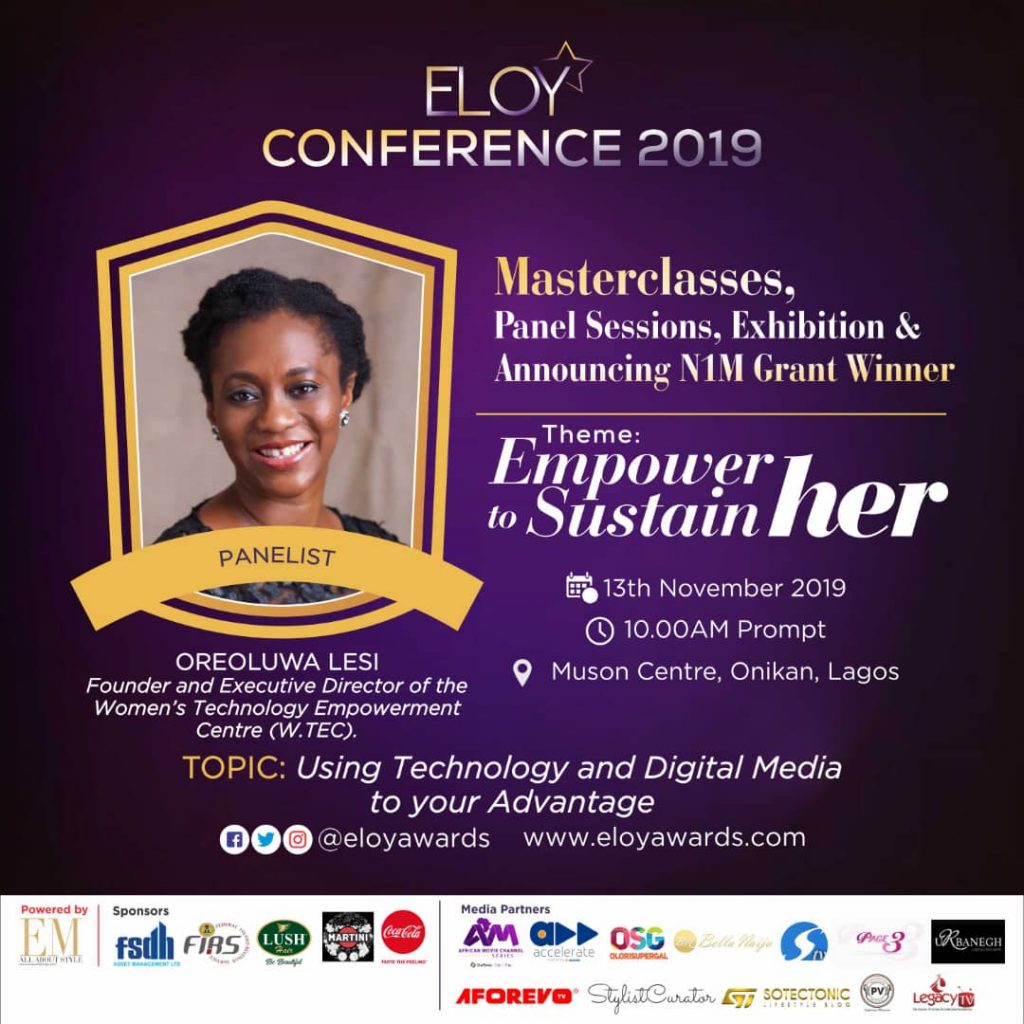 Oreoluwa Somolu-Lesi
Oreoluwa Lesi is the Founder and Executive Director of the Women's Technology Empowerment Centre (W.TEC). W.TEC is a Nigerian non-profit organisation committed to building a more inclusive technology ecosystem, with the next generation of women as technology creators, entrepreneurs and leaders. Over recent years, our work has expanded to explore how technology can improve learning outcomes and better integrate students with developmental disabilities and special needs, such as Autism and Down's syndrome.
Through her work at W.TEC, she has designed high-quality programming for 27,000 girls and Women – including camps, after school clubs and workshops. Through these programmes, they have learnt to create technology – including applications, games, websites, short films and other digital content and use technology safely and productively.
Her Network Technology Woman of the Year 2018, Leading Ladies Africa's 2018 100 Most Inspiring Women in Nigeria, SME100's 100 Most Innovative Female-Owned Businesses in Nigeria for 2017, one of
YNaija!'s Top 100 Young People in Technology of 2016 and 2014, one of New African Woman
Magazine's Top African Women in Technology in 2014 and with a 2014 'Chosen Youth' leadership award from LaRoche Foundation.
Lola Ekugo
Lola is currently the Head of the Digital Innovation Labs at First Bank Nigeria, and is at the forefront of the Bank's Digital transformation journey through innovation and technology. She is transforming the bank through accelerating the digital journey, Fintech start-up collaborations and innovating on solutions to real-life industry challenges.
Lola is a first-class graduate of Business Information Systems at Middlesex University with scholarship for outstanding academic performance and an alumnus of Imperial College Business School. She started her career as a software developer over 13 years ago in the financial services sector and worked in the corporate sector across Europe and Africa with various companies including Investec, BNP Paribas, and Commerzbank. In 2010, she received a Portfolio Restructuring Unit Excellence award at Commerzbank for her contribution towards the largest ever CDS auction.
Lola has founded two start-ups, including Transthat.com, a peer to peer logistics platform and serves on the Tech Committee of WimBiz, the Digital Transformation Committee of JA Nigeria. She is also involved in initiatives to boost tech entrepreneurship and develop the STEM agenda across the continent. Lola has travelled to over 30 countries and is very passionate about the value of efficient utilisation of innovative technologies across different sectors and the world at large.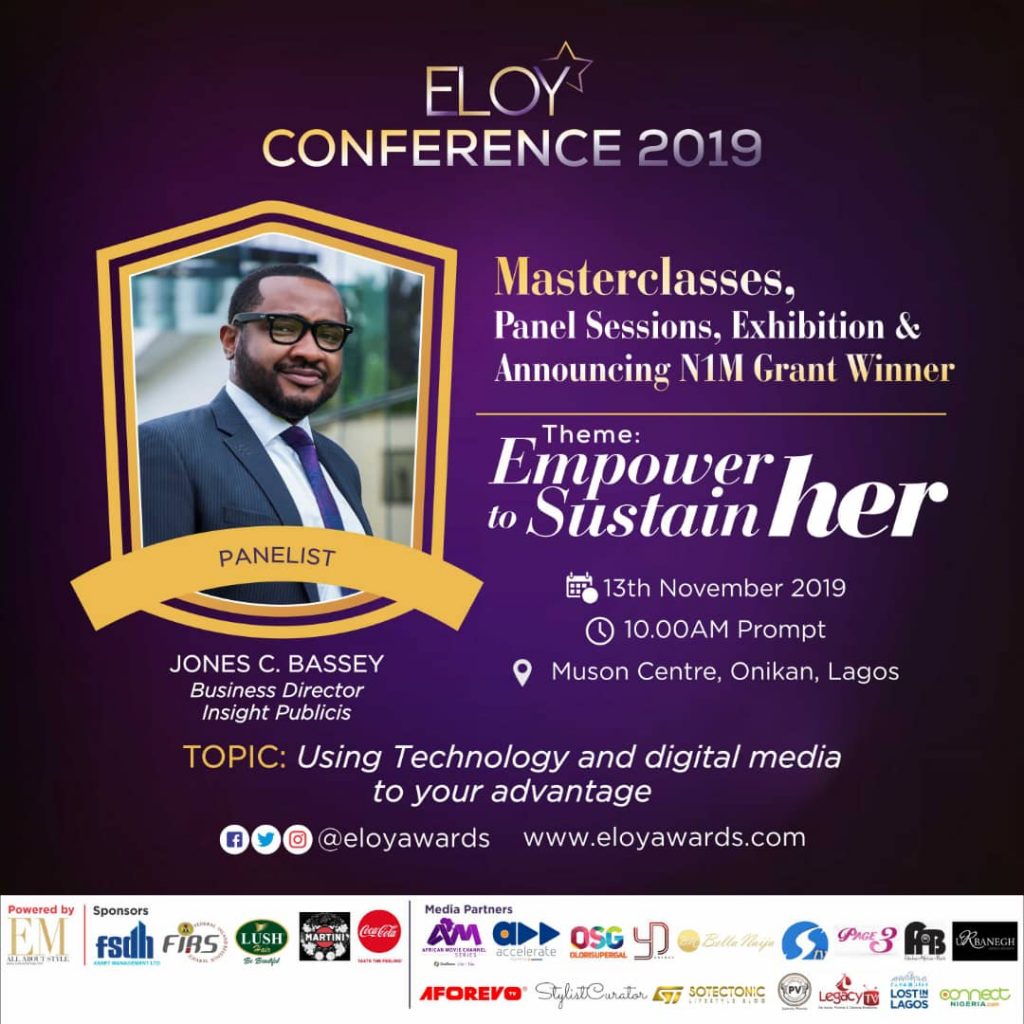 Jones Bassey
Jones Bassey has over 13 year's brand and communications management experience working at Insight Publicis with Client's from different sectors in and out of Nigeria. His background spans across various brands including; PepsiCo, Nokia, Emirates, Visa, Porsche, Emzor, Swipha, Jagal, Heineken, Seven-Up Bottling Company, AXA and Palton Morgan. In the last 3 years he has been supporting local bottling giants Seven-Up, in sustaining double digit volume growth YoY to drive business growth across its key beverage portfolio. Jones Bassey has led award winning campaigns for brand Pepsi in Nigeria, the most notable being the WARC prize for effective social media strategy and most innovative brand on twitter for "Long throat Campaign" both in 2017.
Jones believes very much that brands exist to solve social problems. The ability of any brand to grow its market share is a function of how much trust the community places on that brand. This has been his approach to developing integrated campaigns for Client in Nigeria.
Jones is an MBA holder and an alumnus of the famous Obafemi  Awolowo University, Osun-Nigeria. He is also a full member of the Project Management Institute.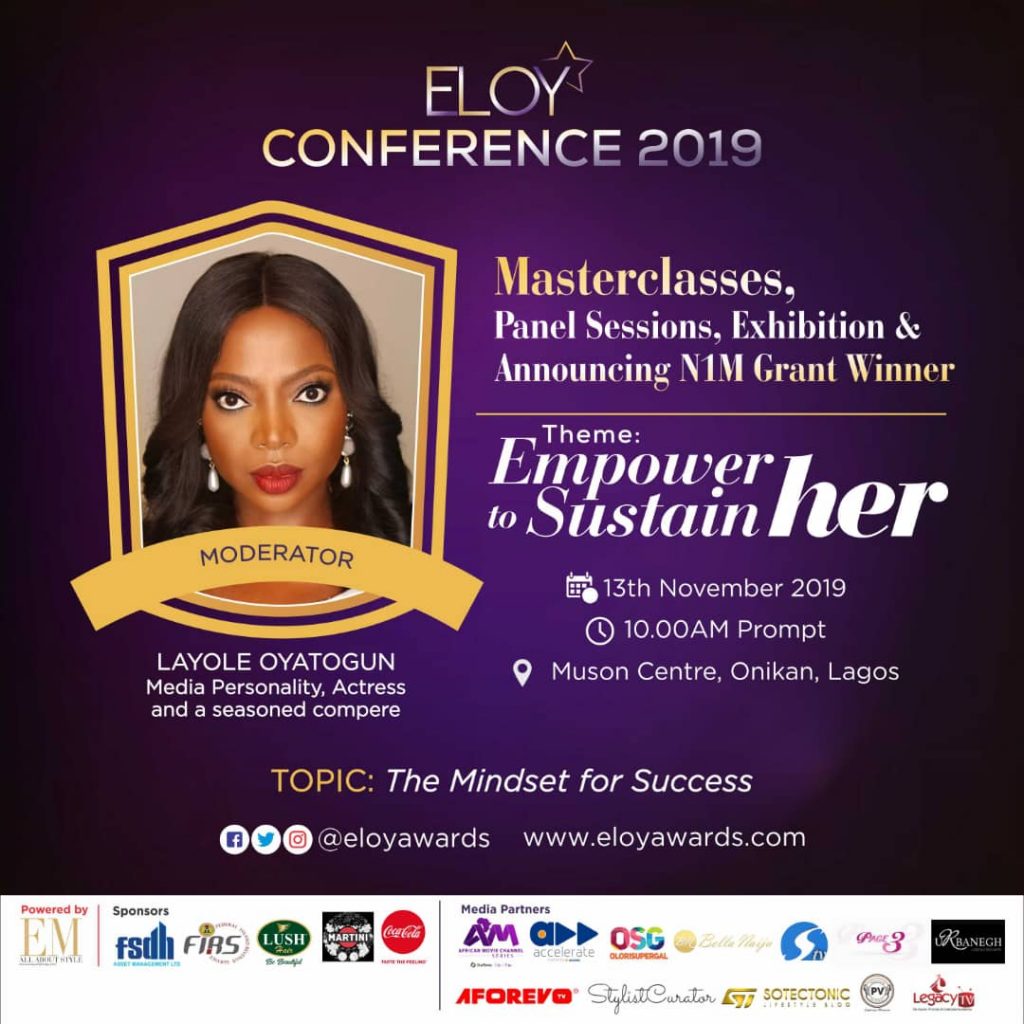 LAYOLE OYATOGUN
Layole Oyatogun is a Media Personality, Actress and a seasoned compere, a graduate of Mass Communication from the University of Lagos; she started her career co-presenting an entertainment show called 'Star Dust' with her younger sister on MITV.  She moved on to Silverbird Television where she worked for seven years. While at Silverbird TV, she conceptualized, anchored and produced the Cadbury Breakfast TV show, Page 3, MBGN Diary, and numerous documentaries, promos and fillers.
As the presenter, producer and scriptwriter of Page 3, a fashion and lifestyle program which has been ranked among the best of its kind, Layole made indelible marks in the industry through her no-holds barred style and feature of celebrities on the show. She also played a key role in the fashion, organisation and selection process of Most Beautiful Girl in Nigeria Pageant for several years.
Layole is also a seasoned Red-carpet host, with stints at the red carpet of various Fashion weeks both home and abroad, including.
Layole was nominated at the 2012 Nigerian Broadcasters Award in the category most promising and young presenter of the year also at the 2013 ELOY Awards in the female Tv presenter of the year category and the Most stylish female celebrity at Lamode Green October Event 2019
Layole has now established her Production company, Layole Oyatogun Productions for fashion related Tv shows and Movies, she's set to take over the world with interesting and captivating content.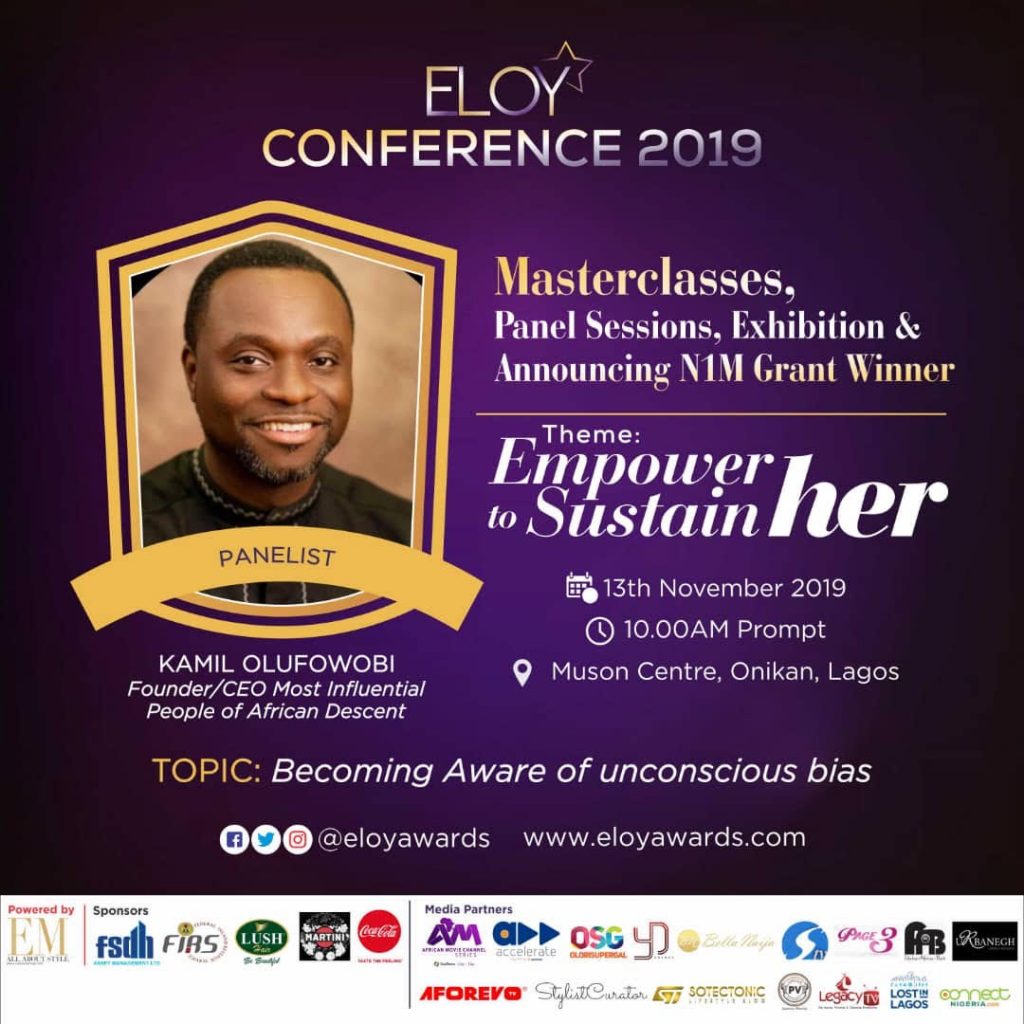 KAMIL OLUFOWOBI
Kamil Olufowobi is a true embodiment of a global thinker making local impact who has lived, schooled, worked and/or visited 30+ countries on 5 continents. He considers himself a "global citizen" with a passion for Africa.
"With a focus on Africa, he has created global networks to build a world driven by EXCELLENCE and with over 15 years of global work experiences, he has developed solid global commercial acumen with a proven track record to lead teams and deliver outstanding results.
Kamil has an in-depth understanding of business networking, negotiations, relationship and project management skills.
With a master's degree in Global Affairs with concentrations in Economics, International Relations and International Law from the Center for Global Change and Governance at Rutgers University, New Jersey, USA.
JANE EGERTON-IDEHEN
Jane Egerton-Idehen is a telecommunications executive with over 17 years' experience in the Nigerian, Liberian and Ghanaian telecommunications markets. She holds an Engineering degree from the University of Nigeria, an MBA from Warwick Business School, UK as well as an Executive education from Harvard Business School. Jane worked as part of the Ericsson Ghana and Liberia executive leadership team, where she managed the Account teams for Ericsson in Ghana and Liberia. She is currently the country Manager Nigeria and Regional Sales Manager West Africa for a Satellite company: Avanti Communications Ltd. In 2019 Jane received the 50 Leading Ladies in Corporate Nigeria Leadership award.
She has a strong passion for promoting girls in STEM and ensuring women in STEM industries remain and grow their careers in that industry here in Africa. She is the founder of Women and career a platform that seeks to support women to grow their careers and encourage young girls to aspire to have one.
CHARLES ODII
Mr. Charles Odii serves as the Executive Director of SME100AFRICA. Mr. Odii serves as a Director of Bilateral Communications Limited. He serves as a Member of Advisory Board of 100Women.ng. An entrepreneur, author, small business advocate and advertising practitioner, he has tremendous experience in finance, business administration, business development and organizational development. His work record spans impact investment, financial services, pharmaceutical, entertainment, manufacturing, aviation, distribution, fashion and technology consulting. Mr. Odii spent four years with the then Dimension Data (now NTT group) as an enterprise technology advisor, focusing on varied assignments across the African continent
He is very committed to the African renaissance and sits on many boards as a director, trustee or shareholder of commercial organizations, NGOs and charities. He is on the advisory Board of the Building Resilient Young Nigerian Entrepreneurs Foundation. A director of the Africa's under 25 Awards which he helped to create, a director of the Lagos small business Policy Summit Group, and a voting member of the Global Start-up Awards. Mr Odii is an alumnus of the United States International Visitors Leadership program (IVLP) for Young Global Business Leaders. Mr. Odii is the publisher of the 100 talks, an entrepreneurship and business Magazine.
SHADE LADIPO
Shade Ladipo is a Gender Specialist, Social Activist as well as a Travel, Event and Media entrepreneur.
At the age of 25, Shade founded Avienti Limited — a Destination Management Company with three offices in Nigeria. She has volunteered with the United Nations Volunteers Nigeria and has worked with several advertising agencies where she specialized in event management, account management, and client services and strategy.
Shade is one of the founding members of the Lagos Global Shapers and represents Nigeria at World Economic Forum events. She is also the Co-Founder of Enough Is Enough Nigeria, now one of the most vocal non-partisan organizations credited to being a major part of the platforms for young people in deciding Nigeria's path of change.
Shade has been recognized by several platforms for her work as a change agent and businesswoman. She has been nominated at the Future Awards Africa Awards, chosen as 101 Young Achievers at the African Business Forum in Accra Ghana in 2008, and selected as a Goldman Sachs fellow.
In 2016 she was named 1 of the 100 most inspiring Women in Nigeria by The Inspiring Ladies Platform amongst others
Shade is currently the Country Director for WEConnect International in Nigeria; a DC based non profit that focuses on Connecting Women owned businesses to Global Supply chains.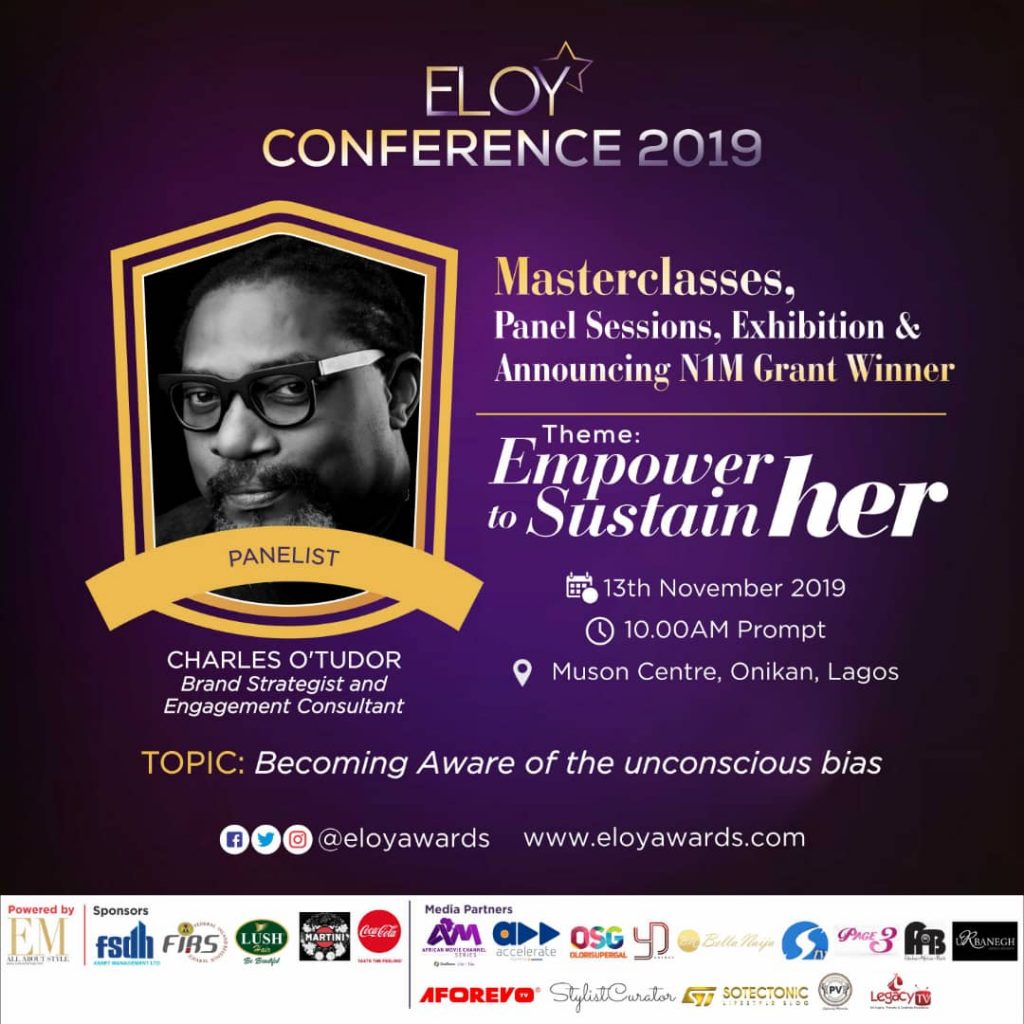 Charles O'Tudor
Charles O'Tudor is Africa's premiere Brand Strategist and Engagement Consultant.
Over the years, he has enriched the branding landscape with his innovative approach to brand building across all sectors of the economy.
An alumnus of the prestigious Wits Business School, South Africa, Charles O'Tudor is the Group Principal Consultant of ADSTRAT Brand Management Consultants, a firm renowned for its out-of-box approach to brand strategy and engagement.
Charles O'Tudor is an accomplished Author, Public Speaker and Thought Leader. His intellectual thoughts are captured in two of his publications (Brands Arise – The Nigerian Brand Renaissance and The Charles O'Tudor Personal Brand Guide Volumes 0.1and 0.2).
A recipient of numerous awards, including the Nelson Mandela African Leadership Award, Charles O'Tudor is a member of the board of directors, Nigerians in Diaspora (Europe), Member of Faculty, CITC Leadership Centre, member of the Advisory Board, Vivacity Global and The B.I.E.L initiative (The Hague, Netherlands).
Charles O'Tudor believes that Entrepreneurship is the future of African economies. This has influenced his investment in entrepreneurs through his #COBMC series (The Charles O'Tudor Brand MasterClass) which has held consecutively for over three years. He is passionate about strategy, brand building and engagement.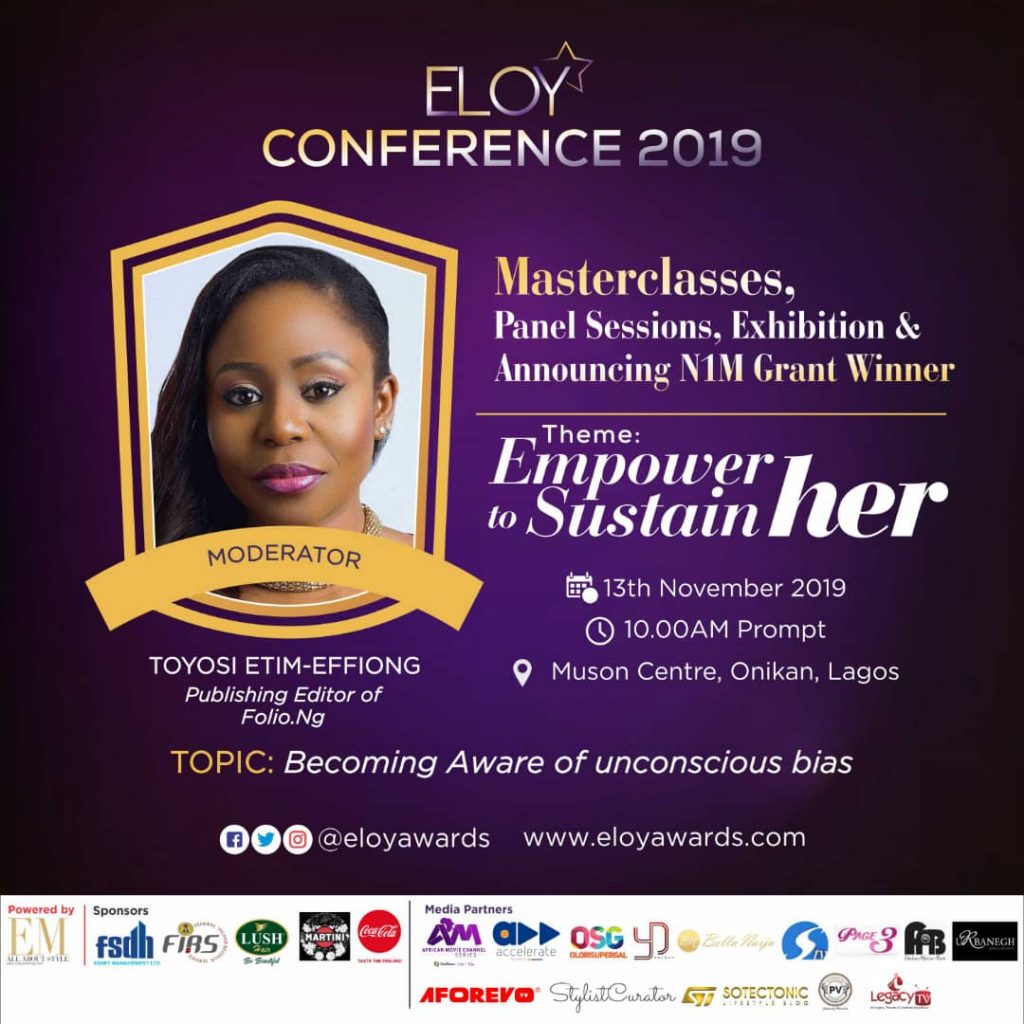 TOYOSI ETIM-EFFIONG
Toyosi Etim-Effiong is the Publishing Editor of Folio.Ng, CNN's exclusive media affiliate in Nigeria. She also heads Times Multimedia Marketing, a digital media agency that meets all clients' creative needs and currently sits on the board of the Green Girl Company Limited, founders and organizers of the STEM Academy, Raising Girls Summit and Miss Nigeria Pageant. She is a FCMB SheVentures Super Mentor and also runs That Good Tapioca- a gourmet tapioca company on the side. She is married to filmmaker and actor Daniel Etim Effiong and they have a daughter.